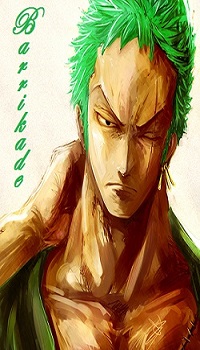 Noi non siamo strumenti, né del governo, né di nessun altro! Combattere era l'unica cosa… l'unica cosa di cui fossi capace ma… almeno io ho sempre combattuto per quello in cui credevo! Cit. Gray Fox

Group

Moderatore
Posts

5,361
Reputation

+795
Location

Italia, Imola
Status

Offline
Dragon Ball Xenoverse Mod
Allora ho creato questa guida in quanto ci sono state molte persone che vorrebbero moddare il gioco ma non sanno come fare. Premetto che è una guida difficile sia da creare che da seguire quindi armatevi di pazienza e andatevi a confessare in quanto il livello di blasfemia sarà superiore al normale…..
Download
CriPakTools-master: www.mediafire.com/download/q7tzrtb5…ools-master.zip
Repacker CPK: www.mediafire.com/download/osutzusowu5m6h8/Repacker+CPK.zip
LibXenoverse-master: https://github.com/DarioSamo/LibXenoverse/archive/master.zip
Photoshop (per le texture se vi interessano): NON FORNIRO LINK PER PHOTOSHOP
Texmod (sempre per le texture se vi interessano): www.fileplanet.com/205418/200000/fileinfo/Texmod-v0.9b
Data2,cpk (essenziale per il funzionamento): http://www29.zippyshare.com/v/vM7KVc6t/file.html
Procedimento per il metodo Swamp
Allora il metodo Swamp consiste nel prendere un file di un personaggio tipo busto di bardack rinominarlo in busto di goku e copiare e sostituire il file cosi avremo coku con il busto di bardock…
Parte 1
Prima di tutto creare una copia del gioco e incollarla nel desktop (si l'intera cartella del gioco ). Poi estrarre l'archivio CriPakTools-master ok ci comparira una lista di file bat e cartelle. Adesso andiamo nella cartella del gioco copiamo il file data.cpk dentro la cartella che si e creata estraendo CriPakTools-master una volta finito di copiare il file data clicchiamo due volte su questo file bat :1EXTRACT_ALL(no_decompression). Aspettiamo che la schermata del cmd sia ultimata ci vorra un po in quanto file da +o- 3 giga. Noteremo due cartelle nuove data e data2 ma per ora lasciamo cosi come è e infine eliminiamo il file data.cpk che precedentemente abbiamo copiato …. Adesso torniamo nella cartella del gioco e copiamo il file data2.cpk e lo incolliamo nella cartella dove abbiamo incollato il file data.cpk e premiamo nuovamente il primo file bat aspettiamo che estragga i file ed eliminiamo il file data.2cpk…. fate lo stesso procedimento con il file del dlc datap1.cpk copiamo ,incolliamo ,estraimo con il file bat ed eliminiamo…. tutti i file estratti vengono copiati e sovrascritti in data e data 2…… Adesso creiamo una cartella ,sempre nella stessa cartella di data e data 2, e la chiamiamo Data2root. adesso estraimo di nuovo pero in una altra posizione CriPakTools-master e copiate dentro il mio file data2.cpk ed estraetelo una volta estratto copiate le cartelle data e data 2 dentro la nuova cartella precedentemente creata cio è Data2root.
Parte 2
Allora se abbiamo fatto tutto correttamente avremo questa situazione: cartella data e data2 + cartella data2root con al interno cartella data e data 2(che sono le due cartelle estrarre dal mio cpk) allora le cartelle data e data2 servono per prelevare i file originali copiarli e rinominarli correttamente…
questi sono i tipi di file che ci interessano per il model swamp
SPOILER (clicca per visualizzare)
dyt.emb
are the color and the shading of a model
.emb
are the alpha textures of a model
.emd
is the 3d model
.esk
is the bone tree which the model is rigged to
.emm
are the materials
.scd
is the physiks of a model (for example long hair or capes)
Ora vi faro un esempio di model swamp…….
VTO_000_Bust.dyt.emb —> RAD_000_Bust.dyt.emb
VTO_000_Bust.emb —> RAD_000_Bust.emb
VTO_000_Bust.emd —> RAD_000_Bust.emd
VTO_000_Bust.emm —> RAD_000_Bust.emm
Come vedete o preso i file di vegito (da data originale) copiati in una qualsiasi cartella e rinominato l'abbreviazione in RAD (radish) ora che abbiamo rinominato i file che ci interessano prendiamo i nostri file modificati e incolliamoli in questo percorso Data2rootdatacharaRAD
al interno di chara ci saranno le nostre mod per i personaggi naturalmente e vuota e quindi per copiare i file di radish dobbiamo creare la cartella RAD e copiare i file modificati al interno nella nuova cartella…. Se dovevamo usare i file di vegito su goku i file e la cartella si dovevano chiamare GOK. Le abbrevviazioni correte le trovate al interno della cartella data originale.
Parte 3
Adesso che abbiamo rinominato e copiato i file di vegito dentro la cartella di radish (al interno di questa cartella vanno solo i file modificati quindi se sono solo 4 o 3 2 ecc va bene tranquilli) apriamo il programma precedentemente scaricato Repacker CPK. una volta aperto lasciamo perdere la parte superiore del programma che non ci interessa subito sotto mettete queste impostazioni
data patch:
Qui ci va il percorso per le nostre cartelle data e data 2 non originali (dove inseriamo le mod) quindi il perocorso sarà piu o meno questo CriPakTools-master Data2root e quindi selezioniamo Data 2 root
Data Align:512
save path
: qui dobbiamo selezionare il nostro file data2.cpk che si trova al interno del gioco clicchiamo due volte su data 2 e facciamo sostituisci
Adesso avviate il gioco e godetevi la vostra mod in modalita swamp

Se volete usare oggetti tipo l armatura yardrat dovete sapere dove si trova il file in questio e come si chiama in fondo troverete la lista…. Allora esmpio
Armatura Yrdrat
: i file in questione si trovano nella cartelle HUM (Cartella del equipaggiamento sayan maschio e umano maschio) i file si chiamano HUM_600.Bust e HUM_600_Pants (dobbiamo prendere tutti i file in questione mi raccomando di tutti i formati tranne i lOAD01|02|03 ) Copiamoli altrove adesso andiamo nella cartella (originale non mod di goku) quindi andiamo in GOK selezioniamo tutti i file e copiamoli enlla cartella delle nostre mod cio è Data2rootdatachara e creiamo la cartella GOK (se non esiste gia) e copiamo tutti i file di goku… Adesso vediamo quali sono i file da sostituire allora purtroppo io non li so in quanto sono troppi quindi dovete andare a tentativi se volete sapere precisamente quale file state sostituendo vi serve il programma per aprire i modelli 3d come faccio io cmq andiamo avanti dopo aver copiato i file di goku prendiamo la nostra armatura yardrat e rinominiamola in pase alla parte del vestito che volgiamo sostituire puo essere GOK_000 Bust + Goku_ 001 Panta oppure Gok_000.bust + GOK_000.Pant le combinazioni le scegliete in base a quelle che volete fare… Facendo cosi pero se in un costume sostituite i pantaloni e il petto puo essere che un costume precedentemente ha solo i pantaloni e non il busto in quanto non sono file diversi per tanti ocstumi ma file uguali per tanti costumi quindi occhio. dopo aver scelto la vostra combinazione repaccate il tutto e avviate il gioco

Armatura Yardrat + Tuta d'addestramento:
Armatura Yardrat + Tuta d'addestramento: http://www56.zippyshare.com/v/9y6801Xc/file.html
File per lo swamp da HUM a qualsiasi altro personaggio selezionabile
Model IDs for HUM
SPOILER (clicca per visualizzare)
898 – Turtle Shell (no torso)
702 – Turtle Hermit
701 – Crystal Suit
700 – Gold Suit
630 – Pilaf
628 – Mummy Bandages
627 – General Blue
625 – King Kai
624 – General Red
622 – GT Trunks
621 – Android 18
620 – Bulma's Rider Gear
619 – Sukong Outfit
617 – Karinga Tribe
616 – Popo
615 – Lord Slug
614 – Murasaki's Ninja Garb
613 – Orin Temple Gi
612 -Devilman
611 – Ox King
609 – Uub's Village Clothes
608 – Dabura
607 – Supreme Kai Attire
606 – Gohan's School Uniform
605 – Young Yamcha's Outfit
604 – Great Saiyaman Costume
603 – Android 16
602 – Android 19
601 – Dr. Gero
600 – Yardrat Attire
531 – Vegito's Gi
530 – Broly
529 – Trunks' Capsule Corp Outfit
528 – Videl outfit
527 – Majin Buu costume
526 – Hercule's Gi
525 – Beerus Costume
523 – Android 17
522 – Turles Battle Suit
521 – Salza Battle Suit
520 – Black Ginyu Battle Suit
519 – White Ginyu Battle Suit
518 – Bardock's Battle Suit
517 – Vegeta's Vest
516 – Krillin's Battle Suit
515 – Gohan's Battle Suit
514 – Vegeta's Battle Suit (vs. Frieza)
513 – Vegeta's Battle Suit (Namek)
512 – Nappa's Saiyan Armour
511 – Raditz Saiyan Armour
510 – Kid Gohan (Earth)
509 – Piccolo's Cape
508 – T-shirt
507 – King Piccolo's Gi
506 – Tien's Gi
505 – Goku GT Gi
504 – Turtle Hermit Gi (No Sleeves)
503 – Goku's Gi
502 – Goku's Gi (Goku)
501 – Goku's Gi (King Kai)
500 – Goku's Gi (Turtle Hermit)
310 – Time Patroller
306 – 4-star Costume
305 – Pilot Suit
303 – Student Blazer
302 – Temple Training Gi
301 – Ultimate Turtle Gi
300 – Naked
Parte 4 ,Tex mod e altro :SOON

Mod Download. Solo la prima mod e fatta da me le altre sono prese in rete ed e merito di altri modders eccezionali
SPOILER (clicca per visualizzare)
Barrikade Mod V5:
Si trova tutto al interno del file cpk che vi ho condiviso,,, Se vi interessa solo la mia mod copiate e sostituite il file data 2 con il mio… Se volete togliere tipo la faccia di vegito (e quindi i potara) eliminate i file che si riferiscono alla face_base…. se invece li volete dovete creare o modfricare(con il drago ) l'aspetto in questo modo: tipo 4 4 16 1 1 1
se volete la coda dovete andare in equipaggiamento e mettervi questi pantaloni: Costume del eremita della tartarughe supremo
se non la volete o eliminate i file spachettando il mio datapck o semplicemente non vi equipaggiate la coda

http://www29.zippyshare.com/v/vM7KVc6t/file.html
Se volete le mie texture questo e il file da caricare con TexMod:
Vegeta GT:
http://www30.zippyshare.com/v/RpxvDiO1/file.html
Se non vi dovessero piacere i capelli eliminate questo file prima di ripaccare il data2: VGT_000_hair_scd
Foto Mod Vegeta GT
[SPOILER]
Majin Vegeta
http://www6.zippyshare.com/v/4SVThNZt/file.html
Gogeta Super sayan
http://www6.zippyshare.com/v/Na6VncW3/file.html
Vegeta Gt (Senza Coda)
http://www6.zippyshare.com/v/3kJkOq50/file.html
Super Negative Genkidama
http://www11.zippyshare.com/v/orboLHTD/file.html
Super Sayian 4 Trunks Mod
http://www87.zippyshare.com/v/Ate9BWY4/file.html
Trunks Capelli lunghi (Saga di cell)
http://www87.zippyshare.com/v/N8JT7F80/file.html
Goten Gt
http://www87.zippyshare.com/v/9yEo9AKh/file.html
Si trova tutto al interno del file cpk che vi ho condiviso,,, Se vi interessa solo la mia mod copiate e sostituite il file data 2 con il mio… Se volete togliere tipo la faccia di vegito (e quindi i potara) eliminate i file che si riferiscono alla face_base…. se invece li volete dovete creare o modfricare(con il drago ) l'aspetto in questo modo: tipo 4 4 16 1 1 1se volete la coda dovete andare in equipaggiamento e mettervi questi pantaloni: Costume del eremita della tartarughe supremose non la volete o eliminate i file spachettando il mio datapck o semplicemente non vi equipaggiate la codaSe volete le mie texture questo e il file da caricare con TexMod: http://www11.zippyshare.com/v/ZP2nuaNd/file.html Se non vi dovessero piacere i capelli eliminate questo file prima di ripaccare il data2: VGT_000_hair_scdFoto Mod Vegeta GT[SPOILER]
Skill Swamp
Allora lo skill swamp consiste nel sovrascrivere mosse (ultimate , super e mosse evasive ) da un personaggio ad un altro per esempio fare usare a vegito la super Kamehameha o il tele trasporto
Download
HeD: ftp://wa651f5:anonymous@mh-nexus.de/HxDSetupHU.zip
Procedimento:
Installiamo il nostro editor. Dopo andiamo nella nostra cartella root (dove ci sono tutti i file originali) e andiamo in questo percorso
datasystemcustom_skill.cus facciamo copia sul file custom_skill.cus e copiamolo nella nostra cartella delle mod che sarebbe questa
Data2rootdatasystem dopo averlo incollato aprimo il nostro editor di testo e trasciniamo il file al interno di HxD
OK adesso dobbiamo capire come trovare il personaggio allora dovete capire questo schema
09 00 00 00 01 00 00 00 5A 00 A4 00 5E 00 4F 02
E2 13 FF FF 11 27 FF FF 00 00 00 00 00 00 00 00
09 = Character ID
01 = Slot #, 01 = Second slot.
5A 00 = Super Skill
A4 00 = Super Skill
5E 00 = Super Skill
4F 02 = Super Skill
E2 13 = Ultimate
11 27 = Evasive Skill
tramite la prima colonna c e scritto l'id seguito da sei 0 il numero subito dopo e lo slot interessato cio è quello che vogliamo modificare.
per esempio gogeta ha solo uno slot quindi il codice sara questo ID (Gogeta)00 00 00 00(00 sarebbe il primo slot) esempio con piu slot ID(GOKU) 00 00 00 04 (vuol dire che useremo il quindo slot ) e cosi via per capire meglio guardate l esempio sopra riportato
In basso vi postero la lista di tutti gli id che ci interessano personaggi mosse ecc. OK appena si aprire il nostro editor esadecimale clicchiamo su cerca apriamo il menu a tendina e selezioniamo valore esadecimale e scriviamo 27 (sarebbe l id del personaggio di Vegito) finche non vedremo il 27 nella prima colonna di sinistra andiamo avanti appena lo troviamo fermiamoci perche abbiamo trovato la stringa di Vegito
che sarebbe 27 00 00 00 00 ecc
Immagine con esempio di Vegito
Dopo aver trovato il personaggio andiamoci a cercare la nostra mossa da aggiungere,naturalemnte sapere il possessore di questa mossa rende la ricerca piu facie in quanto prima cerchiamo l id del personaggio e poi l id nella mossa al interno del personaggio, dopo aver trovato la nostra skill esempio Trasmissione istantanea (05 00) andiamo a sostituirlo al posto di una special che non ci va bene e aggiungiamo anche Il super Sayan 3…. Dobbiamo modsolo le quatro cifre XX XX gli zeri nella lista lasciateli stare
Risultato
Lista ID personaggi
SPOILER (clicca per visualizzare)
00 = Goku
01 = Bardock
02 = Goku (SSJ4)
03 = Goku (SSJ God)
04 = Goku (GT)
05 = Goten
06 = Gohan (Kid)
07 = Gohan (Teen)
08 = Gohan (Adult)
09 = Piccolo
0A = Krillin
0B = Yamcha
0C = Tien
0D = Raditz
0E = Saibaman
0F = Nappa
10 = Vegeta
11 = Vegeta (SSJ4)
12 = Guldo
13 = Burter
14 = Recoome
15 = Jeice
16 = Ginyu
17 = Frieza (First Form)
18 = Frieza (Final Form)
19 = Frieza (Full Power)
1A = Trunks (Future)
1B = Trunks (Kid)
1C = Android 17
1D = Super 17
1E = Android 18
1F = Cell (Perfect)
20 = Cell (Full Power)
21 = Cell Jr.
22 = Videl
23 = Majin Buu
24 = Super Buu
25 = Kid Buu
26 = Gotenks
27 = Vegito
28 = Broly
29 = Beerus
2A = Pan
2B = Giru (GT Robot)
2C = Great Ape Vegeta
2D = Great Ape Bardock Ape
2E = Great Ape Baby
30 = Eis Shenron
31 = Nuova Shenron
32 = Omega Shenron
33 = Gogeta SSJ4
34 = Hercule
35 = Demigra
36 = Demigra (Final Form)
38 = Shenron
39 = Surpreme Kai of Time
3A = Buu
3B = Nabana
3C = Raspberry
3D = Gohan (Kid, Vs. Raditz)
3E = Mira
3F = Towa
41 = Whis
42 = Robot
43 = Jaco
47 = Saiyan Pod
48 = Ginyu (Frog)
49 = Hercule
4A = Great Ape Nappa
4B = Cell (First Form)
4C = Tokitoki
4D = Tokitoki (Big)
59 = Unknown Saiyan Male from the Trailers
5A = Saiyan Male
5B = Saiyan Female
5C = Namekian Male
5D = Majin Male
5E = Majin Female
60 = Time Patrol Recruit 1 (Human/Saiyan Male)
61 = Time Patrol Recruit 2 (Human/Saiyan Female)
62 = Time Patrol Recruit 3 (Namekian)
63 = Time Patrol Recruit 4 (Majin Female)
64 = Human Male
65 = Human Female
66 = Saiyan Male
67 = Saiyan Female
68 = Namekian
69 = Frieza Race
6A = Majin Male
6B = Majin Female
Id Special
SPOILER (clicca per visualizzare)
FF FF FF FF = Nothing
00 00 00 00 = Kamehameha
02 00 00 00 = Super God Fist (Does nothing)
03 00 00 00 = Super Dragon Fist
04 00 00 00 = Spirit Bomb
05 00 00 00 = Instant Transmission
06 00 00 00 = Spirit Bomb Tower (Time Patrol Specific) – (Just raises hands & you get stuck until death)
0A 00 00 00 = Riot Javelin
0B 00 00 00 = Rebellion Spear
0C 00 00 00 = Tyrant Lancer
0E 00 00 00 = SuperGuard
14 00 00 00 = Afterimage Strike
15 00 00 00 = 10x Kamehameha
28 00 00 00 = Kamehameha Boost
29 00 00 00 = Scissors Paper Rock
2A 00 00 00 = Power Pole (Hangs game)
2B 00 00 00 = Power Pole Combo (Hangs game)
2C 00 00 00 = Power Pole (Again, Hangs game)
32 00 00 00 = Charge
33 00 00 00 = Stone Bullet
34 00 00 00 = Consecutive Energy Blast
35 00 00 00 = Kamehameha (Unchargable)
3C 00 00 00 = Evil Ray Strike
3D 00 00 00 = Evil Rise Strike
3E 00 00 00 = Masenko
46 00 00 00 = Super Dragon Flight
47 00 00 00 = Evil Whirlwind
50 00 00 00 = Burst Rush
51 00 00 00 = Ki Blast Cannon
52 00 00 00 = Justice Pose
5A 00 00 00 = Evil Explosion
5B 00 00 00 = Wall of Defense
5C 00 00 00 = Evil Flight Strike
5D 00 00 00 = Light Grenade
5E 00 00 00 = Evil Eyes
64 00 00 00 = Orin Combo
65 00 00 00 = Destructo-Disc
66 00 00 00 = Kaioken
67 00 00 00 = 3X Kaioken
68 00 00 00 = 20X Kaioken
69 00 00 00 = Turtle Style Last Resort
6A 00 00 00 = Lullabye Punch
6B 00 00 00 = Cross Arm Dive
6E 00 00 00 = Wolf Fang Fist
6F 00 00 00 = Ki Blast Thrust
73 00 00 00 = Afterimage
74 00 00 00 = Fake Death
78 00 00 00 = Dodon Ray
79 00 00 00 = Tri-Beam
7A 00 00 00 = Volleyball Fist
7B 00 00 00 = Solar Flare
7C 00 00 00 = Rise to Action
7D 00 00 00 = Spirit Boost
82 00 00 00 = Double Sunday
83 00 00 00 = Saturday Crash
84 00 00 00 = Shining Friday
8C 00 00 00 = Acid
8D 00 00 00 = Poison
8E 00 00 00 = Saibabeam
96 00 00 00 = Bomber DX
97 00 00 00 = Genoside Shell
98 00 00 00 = Arm Crash
A0 00 00 00 = Galick Gun
A1 00 00 00 = Flash Strike
A2 00 00 00 = Finish Breaker
A3 00 00 00 = Shine Shot
A4 00 00 00 = Sledgehammer
B4 00 00 00 = Time Control
B6 00 00 00 = Guldo Fighting Pose
B7 00 00 00 = Fighting Pose C
B8 00 00 00 = Fighting Pose H
BE 00 00 00 = Fighting Pose D
BF 00 00 00 = Fighting Pose I
C0 00 00 00 = Mach Punch
C1 00 00 00 = Mach Kick
C8 00 00 00 = Recoome Eraser Gun
C9 00 00 00 = Recoome Kick
CA 00 00 00 = Fighting Pose E
CB 00 00 00 = Fighting Pose J
CC 00 00 00 = Fighting Pose K
D2 00 00 00 = Crusher Ball
D3 00 00 00 = Sauzer Blade
D4 00 00 00 = Fighting Pose B
D5 00 00 00 = Fighting Pose G
DC 00 00 00 = Fighting Pose A
DD 00 00 00 = Holstein Shock
DE 00 00 00 = Milky Cannon
DF 00 00 00 = Fighting Pose F
E6 00 00 00 = Emperors Sign
F0 00 00 00 = Death Beam
F1 00 00 00 = Death Psycho Bomb
F2 00 00 00 = Death Slash
F3 00 00 00 = Death Crasher
F4 00 00 00 = Death Slicer
04 01 00 00 = Burning Attack
05 01 00 00 = God Breaker
06 01 00 00 = Change the Future
08 01 00 00 = Shining Slash
09 01 00 00 = Burning Slash
0E 01 00 00 = Finish Buster
0F 01 00 00 = Double Buster
10 01 00 00 = Final Cannon
18 01 00 00 = Side Bridge
19 01 00 00 = Freedom Kick
1A 01 00 00 = Smile Charge
22 01 00 00 = Flash Bomber
23 01 00 00 = Drain Field
24 01 00 00 = Thunder Eraser
25 01 00 00 = Drain Charge
26 01 00 00 = Super Drain
27 01 00 00 = Hyper Drain
2C 01 00 00 = Power Blitz
2D 01 00 00 = Endless Shoot
2E 01 00 00 = Deadly Dance
36 01 00 00 = All Clear
37 01 00 00 = Gravity Impact
38 01 00 00 = Perfect Shot
4A 01 00 00 = Taunt
54 01 00 00 = Justice Rush
55 01 00 00 = Eagle Kick
56 01 00 00 = Hawk Charge
5E 01 00 00 = Innocence Bullet
5F 01 00 00 = Innocence Cannon
60 01 00 00 = Angry Hit
61 01 00 00 = Zigzag Express
62 01 00 00 = Explosive Buu Buu Punch
68 01 00 00 = III Flash
69 01 00 00 = III Bomber
6A 01 00 00 = III Rain
72 01 00 00 = Majin Kamehameha
73 01 00 00 = Vanishing Ball
74 01 00 00 = Quick Sleep
75 01 00 00 = Pearl Flash
7C 01 00 00 = DIE DIE Missile Barrage
7D 01 00 00 = Galactic Donuts
7E 01 00 00 = Super Ghost Kamikaze Attack
86 01 00 00 = Big Bang Attack
87 01 00 00 = Pressure Sign
88 01 00 00 = Split Finger Shot
90 01 00 00 = Blaster Shell
91 01 00 00 = Gigantic Omega
92 01 00 00 = Gigantic Slam
9A 01 00 00 = God of Destruction's Anger
9B 01 00 00 = God of Destruction's Rampage
9C 01 00 00 = God of Destruction's Wrath
A4 01 00 00 = Feint Shot (Hangs Game)
A5 01 00 00 = Prepare to be Punished (Hangs Game)
A6 01 00 00 = Dancing Parapara
B8 01 00 00 = Great Ape Beam
B9 01 00 00 = Boulder Toss
BA 01 00 00 = Boulder Break
E0 01 00 00 = Freezing Beam (Hangs Game)
E1 01 00 00 = Freezing Beam (Again, Hangs Game)
E2 01 00 00 = Ice Claw (Hangs Game)
E3 01 00 00 = Ice Claw (Again, Hangs Game)
E4 01 00 00 = Ice Field (Probably Hangs)
E5 01 00 00 = Ice Field (Probably Hangs)
E6 01 00 00 = Ice Field (Probably Hangs)
EA 01 00 00 = Burst Attack
EB 01 00 00 = Burst Reflection
EC 01 00 00 = Burst Reflection
ED 01 00 00 = Fighting Sun
EE 01 00 00 = Fighting Sun
EF 01 00 00 = Fighting Sun
F4 01 00 00 = Dragon Flash Bullet
F5 01 00 00 = Whirlwind Blade
F6 01 00 00 = Dragon Thunder
FE 01 00 00 = Big Bang Kamehameha
FF 01 00 00 = Bluff Kamehameha
08 02 00 00 = Dynamite Kick
09 02 00 00 = Rolling Hercule Punch
0A 02 00 00 = Present For You
12 02 00 00 = Time Shackles
13 02 00 00 = Seasoning Arrow
14 02 00 00 = Darkness Mixer
15 02 00 00 = Bloody Sauce
16 02 00 00 = Rage Saucer
1C 02 00 00 = Energy Cannon
1D 02 00 00 = Boiling Ball
1E 02 00 00 = Tricky Strike
4E 02 00 00 = Energy Shot
4F 02 00 00 = Energy Charge
50 02 00 00 = Full Power Charge
51 02 00 00 = Maximum Charge
52 02 00 00 = Meteor Blow
53 02 00 00 = Meteor Strike
54 02 00 00 = Meteor Crash
58 02 00 00 = Beam Rifle
6C 02 00 00 = Diabolic Mine (Hangs Game)
6D 02 00 00 = Diabolic Cyclone (Hangs Game)
6E 02 00 00 = Eternal Charge (Hangs Game)
8A 02 00 00 = Prelude to Destruction
8B 02 00 00 = Revelation Strike
8C 02 00 00 = Kai Kai
9E 02 00 00 = Elite Beam
9F 02 00 00 = Elite Shooting
A0 02 00 00 = Hero's Pose
Id Mosse Supreme
SPOILER (clicca per visualizzare)
88 13 00 00 = Super Kamehameha
89 13 00 00 = Super Saiyan
8A 13 00 00 = Super Saiyan 2
8B 13 00 00 = Super Saiyan 3
92 13 00 00 = Saiyan Spirit
B0 13 00 00 = Super Spirit Bomb (Unequips itself after a mission)
BA 13 00 00 = Full Power Energy Blast Volley
C4 13 00 00 = Explosive Assault
C5 13 00 00 = Unrelenting Barrage
CE 13 00 00 = Father-Son Kamehameha
D9 13 00 00 = Potential Unlocked
E2 13 00 00 = Special Beam Cannon
E3 13 00 00 = Hellzone Grenade
EC 13 00 00 = Chain-Destructo-Disc Barrage
ED 13 00 00 = Scatter Kamehameha
F6 13 00 00 = Spirit Ball
00 14 00 00 = Neo-Tri Beam
0A 14 00 00 = Weekend
0B 14 00 00 = Vacation Delete
14 14 00 00 = Self-Destruct ( Useless )
1E 14 00 00 = Break Cannon
1F 14 00 00 = Giant Storm
28 14 00 00 = Super Vegeta
2A 14 00 00 = Super Vegeta 2
29 14 00 00 = Final Flash
32 14 00 00 = Final Shine Attack
34 14 00 00 = Paralysis
3C 14 00 00 = Blue Hurricane
50 14 00 00 = Ultra Fighting Bomber
5A 14 00 00 = Crasher Volcano
64 14 00 00 = Body Change
6E 14 00 00 = Supernova
78 14 00 00 = Death Ball
79 14 00 00 = Death Meteor
8C 14 00 00 = Heat Dome Attack
DC 14 00 00 = Victory Rush
A0 14 00 00 = Super Electric Strike
AA 14 00 00 = Shocking Death Ball
B5 14 00 00 = Dual Destructo-Disc
BE 14 00 00 = Perfect Kamehameha
DC 14 00 00 = Justice Combination
E6 14 00 00 = Innocence Breath
E7 14 00 00 = Cookie Beam ( Useless )
F0 14 00 00 = Assault Rain
FA 14 00 00 = Super Vanishing Ball
FB 14 00 00 = Teleporting Vanishing Ball
04 15 00 00 = Super Ghost Kamikaze Attack
0E 15 00 00 = Spirit Sword
18 15 00 00 = Gigantic Meteor
22 15 00 00 = Sphere of Destruction
2C 15 00 00 = Maiden Blast ( Hangs Game )
40 15 00 00 = Super Great Ape Beam ( Useless )
68 15 00 00 = Ice Cannon ( Hangs Game )
69 15 00 00 = Ice Cannon ( Hangs Game )
72 15 00 00 = Burning Spin ( Hangs Game )
73 15 00 00 = Burning Spin ( Hangs Game )
7C 15 00 00 = Minus Energy Power Ball
90 15 00 00 = The Savior has Come
9B 15 00 00 = Baked Sphere
9C 15 00 00 = Energy Jet
A4 15 00 00 = Boiling Burg
F4 15 00 00 = Hell's Circle ( Hangs Game )
12 16 00 00 = Symphonic Destruction
26 16 00 00 = Super Elite Combo
Id Mosse evasive
SPOILER (clicca per visualizzare)
10 27 00 00 = Spirit Explosion
11 27 00 00 = Turn Retreat
42 27 00 00 = High Tension Turn
4C 27 00 00 = Spirit Slash
64 28 00 00 = Super Back Jump
65 28 00 00 = Super Front Jump
6A 27 00 00 = Super Explosive Wave
75 27 00 00 = Spread Shot Retreat
92 27 00 00 = Break Shot
B0 27 00 00 = Explosive Wave
E2 27 00 00 = Spinning Blade
00 28 00 00 = Psychic Move
28 28 00 00 = Energy Field
3C 28 00 00 = Rolling Bullet
46 28 00 00 = Energy Barrier
5B 28 00 00 = Instant Rise
6E 28 00 00 = Candy Beam
6F 28 00 00 = Buu Buu Ball
78 28 00 00 = Dimension Cannon
82 28 00 00 = Angry Shout
8C 28 00 00 = Victory Cannon
C4 27 00 00 = Psycho Escape
C5 27 00 00 = Miracle Kneel
CE 27 00 00 = Mach Dash
D8 27 00 00 = Final Pose
96 28 00 00 = Force Shield
A0 28 00 00 = Blaster Meteor
AA 28 00 00 = Headshot
B4 28 00 00 = Maiden Burst ( Hangs Game )
C8 28 00 00 = Howl (OP, takes no stamina to use)
0E 29 00 00 = Vanisher Guard
2C 29 00 00 = Energy Boil
Edited by »Barrikade™ – 26/3/2015, 15:10
Vedi più articoli nella categoria:
Windows